Endorsements
Steve Anderson – PGA Master Professional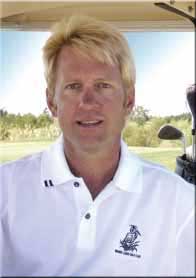 I've never endorsed a golf training aid until I was introduced to the SwingTECH System. With my style of instruction, I never saw the need. And being a lefty, there wasn't a successful training aid I had seen that was designed for left-handers.
Then along came SwingTECH, a sophisticated, easy to use, muscle memory device that works no matter which side of the ball you stand on. Because it is based on a fixed position, it doesn't allow the golfer to do anything but keep on the correct path and plane.
It's simple to use, yet the engineering that obviously went into the design and manufacturing is exceptional. It is made to use on a busy teaching pro's lesson tee, yet is easily adaptable to home use. My students love it.
Above all, what is most important to me is that it works! It helps my students develop a consistent swing, which shortens the learning curve so I can devote more time on the tee focusing on other facets of the game.
In my book, SwingTECH gets 5 stars.
— Steve Anderson, PGA Master Professional
Director of Instruction, River Hall Country Club, Ft. Myers, Florida
Click here for more about Steve Anderson.
Don Trahan – PGA Master Professional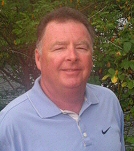 I seldom endorse training aids because few help you learn and maintain the upright swing I teach. The SwingTECH System is an excellent exception. We use it on our lesson tee at the Academy and have found that it quickly helps build muscle memory, tempo and rhythm. I use it myself to warm up.
We were also impressed with the engineering and manufacturing that when into SwingTECH. It's meant to last.
Several of my students now have the SwingTECH System and they all say it works like a charm.